What's special about today?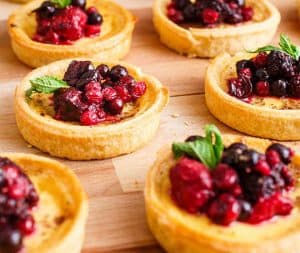 Sundays are the king of lie ins, but why's this Sunday like no other? Well, it's a perfect day to talk food as it's World Hunger Day! Nutrition, inspiration and education take the biscuit when it comes to creating a solution, click here to see how you can compel change.
A helping ladle…
Even though we are in the 21st century, hunger is still a massive issue. Whether you're thinking international or locally we can all help be part of a solution. thestudio loves the cities it calls home and naturally, we're always looking for ways to connect with our local community. So, for the past month in Birmingham, we've been teaming up with Let's Feed Brum to help make a difference!
As self-confessed foodies, we appreciate delicious, nutritious, fresh, locally sourced food. We love a
delicious dish, and what better than to share it with others? That's why at the end of the day, thestudio helps Let's Feed Brum support the homeless by "providing food, drink, essential supplies and friendship" to those living on our streets. Whether you're an organisation or an individual with some spare time on their hands, find out how you can support your local brummies here.
Proof is in the pudding…
Everything is easier when you're a team player! We appreciate the difficulties of today's modern world but with a bit of elbow grease and shared dreams we can work together to make a better future for everyone. Big things always have small beginnings. 🙂
Guess why thestudio's so excited?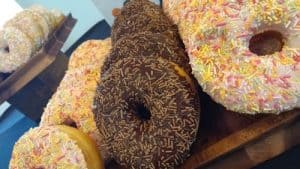 Homer Simpson "eat your heart out" introducing National Doughnut week! Go nuts for doughnuts from the 6th May – 13th May. Kicking off on our fabulous Commercial Director: Julian Kettleborough's birthday, National Doughnut Week isn't just a time where it's socially acceptable to have jam on your face. It's a brilliant opportunity to raise funds for The Children's Trust!
For every doughnut you decide to devour you'll have the chance to donate as little or as much as you can for the UK's leading charity for children with brain injuries. If you fancied spreading the love of sugar dusted rings, find out more here. Good vibes all round 🙂  
Now that's a doughnut!
Did you know the largest doughnut weighed a whopping 1.7 tons! It was jelly filled and stretched to 16ft wide!
What's your flavour?
thestudio team are self-confessed foodies, check out our fave flavours and see if you match up with anyone in the team!
Dawn: "Jam donuts, we used to get them as a treat from Firkins when we were little because our Auntie worked in there."
Jyoti: "Rings iced with sprinkles reminds me of my childhood! I love jam doughnuts dusted with icing sugar and maple syrup ones… YUM!"
Pedro: "1 with sugar sprinkled on top and maybe a jam filling…Because it's sweet!"
Katie: "Sugar ring 😉 Classic!"