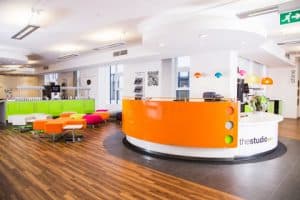 Selling out in 2016, thestudiomanchester are excited to once again welcome Jamchester through its doors!
It's Jamazing…
Not quite sure what Jamchester is about? One thing's for sure, it's not a festival dedicated to jam! Presented by Gameopolis and HAC100, we introduce the UK's biggest professional game jam, a weekend long event offering industry professionals the perfect opportunity to let their imaginations run wild. Get your creative juices flowing as you compete either in a team or as a lone wolf to create the best game. Rome wasn't built in a day, so you've been given two to craft your masterpiece!
We're Jammin'…
Not for the faint hearted, this game building extravaganza is a 24hr event! Guests will be working round the clock on their precious projects. Last year Jamchester welcomed a whopping 200 attendees and received a staggering 39 video games! Whether you love gaming or are a curious kitten, check out last year's marvels by clicking here… thestudio
To All Gamers…
Here at thestudio, we really value being customer focused. Whether you're new to our meetings and events spaces or have stuck by us since our Orange days, we're always super excited to see the return of clients' year in year out. To everyone competing this weekend, a massive good luck from thestudio team.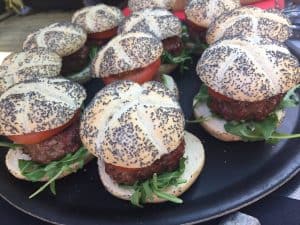 What's smoking hot @thestudio?
Blazing sun, clear skies, hot weather, shades… Yes the long awaited British summer is here! And what a better way to celebrate than a classy BBQ. We humans are a social bunch, loving any old excuse for a get together and with the sun high in the sky, what a better opportunity?
Individually we're brilliantly unique but together, together we're unstoppable. That's why we love rounding up our team for a quarterly get-together. Being on the same page doesn't have to be all doom and gloom with monotonous meetings. Spicing things up with a fun, relaxed event does wonders when it comes to team bonding. Plus, you know that age old saying to get to someone's hear you have to go through their stomach!
No case without a showcase…
We're really looking forward to the season of BBQ's and great weather. So much so we'd like to add a bit of pizazz to your reunions by offering a smoking hot team building session in Birmingham and Manchester. Running from July to August, catch up with your crew over some delicious food!
Under the watchful eye of BBQ extraordinaire Richard Holden, your crew can enjoy a tailor made bespoke grilling master class. That's not all, whilst looking forward to this creative lunch, we include the use of a main meeting room, unlimited tea, coffee and snacks throughout the day.
Ideal for 10-20 guests wanting to live it up in the sun, in just a few hours you'll experience a 2 course menu of a starter and a main course, BBQ skills on show, tips on grilling and roasting, how to make pioneering pesto, saucy marinades, homemade pizza dough plus choosing and cooking the perfect steak! With a variety of activity packages starting from £50+vat pp for 3-6 hour sessions, looks like the only thing you'll need is some shades and sun cream!
*Minimum numbers for any course are 10, increasing to a maximum of 20 per session. The above is subject to availability, to make an enquiry contact thestudio team on 0800 028 6694