We've made it to the semi finals! It's the perfect reason to be singing football's coming home. With the World Cup in our sights, football fever has truly gripped the nation, including of course thestudioteam who've been listening to matches on the radio! We all love a bit of retro.
Did you know our sporting prowess and events co-ordination go hand in hand? Check out our top 3 similarities we noticed whist watching the world cup!
Dream Team…
If you're an avid sports fan, we're sure you've dreamt up a team made from your favourite players! Managers always substitute players for a change of pace. A brilliant game outcome really does hinge on skill, co-ordination and most importantly a great team effort. Which made us think… The smooth running of any event can become quickly undone without flawless team work! Thankfully, for those on the pitch and in your dedicated events team, collaboration is what we do best, we strive to be a team of players!
Pass, run, score…
Funnily enough, quick thinking and nifty footwork are event management essentials! It takes a lot of flair and experience to effortlessly pirouette through bespoke requests and offer valuable customers just what they're looking for. Problem solving and seeking opportunity are bread and butter, at times it might seem as impossible as working through France's defence, but rest assured it's possible!
Saving the day…
No one likes the nail biting, cut throat nature of penalties. But all is not lost in the hands of a great goalie! Much like having faith in a player's capabilities, leaving your planning to the experts takes the edge off!
Fingers crossed we make it to the final. Come on England.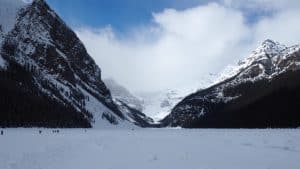 Famous for their love of maple syrup, bacon and delicious cheesy chips with gravy combination (poutine), this northern gem is definitely a bucket list favourite. One that has been ticked off by a few of our team! In celebration of National Canada Day, our Jyoti and Jodie have shared their experiences from across the pond. And who knows… maybe we'll have a studiocanada one day!
Jyoti – Marketing Assistant
Canada's majestic natural beauty is truly remarkable. Ribbons of rainbows strewn over a back drop of rugged, glittering ice capped mountains, decorated with luscious ever green trees… Welcome to Canada. Everywhere you look, your eyes will be greeted by picturesque landscapes worthy of any postcard. It must be seen to be believed! Other than the amazing views, Canadians really do live up to their super friendly nature. I'd recommend anyone who loves wildlife and being surrounded by uninterrupted nature to go. If Canada is on your to visit list but are stuck for ideas, check out what I got up to…
Here's my top 10 of things to do/see in Canada 😊
1. Road trip it!
2. Capilano bridge – scared of heights? Don't look down!
3. Niagara Falls – get up close and personal on a boat (umbrellas needed)
4. Glacier walk – slip those crampons on!
5. Orca Whales – they're bigger than you imagine…
6. Banff – just stunning
7. Montreal's Notre Dame
8. Sky walk in Jasper – maybe not for the faint hearted
9. Hang out in Vancouver
10. Bear watching – which I'm so sad I didn't do!
Safe travels!
Jodie – Financial Manager
Should you ever be lucky enough to have the opportunity to visit Canada grab it with both hands, pack a bag and go! I flew into Vancouver and from there visited the Capilano Suspension Bridge Park, Abbotsford, Hope, Lake Louise and Banff. A packed schedule in a week but enjoyable from start to finish.
The highlight of the trip was without a doubt Lake Louise and Banff. It was freezing cold, there was snow on the ground and the lake was frozen over. This provided a spectacular view from the Fairmont Chateau Hotel which overlooks the lake. All with a back drop of snow-capped mountains. Then Banff, it feels like walking through a film set! Again, all with a back drop of the Rocky Mountains. You could never tire of such a view. The scenery is almost unreal.
I didn't see a bear but I'm certain I would have been in close proximity to one at some point!
The only downside to this trip was that it wasn't longer. I hope I get the chance to visit Canada again…
As you can tell our studio family loves new adventures! With each new experience we create timeless memories, become wiser and inspire ourselves with fresh ideas. That's why, especially in today's busy world, it's important to pry yourself from the keyboard and live. Perhaps see you one day… #studiocanada