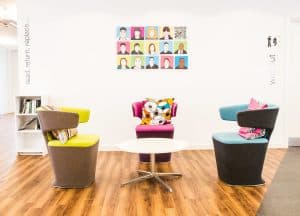 We appreciate finding the perfect match is a challenge, we appreciate a helping hand never goes a miss… With that in mind, here are our best tips for finding your dream venue.
The bare necessities…
Before we go off on a delightful tangent and start singing The Jungle Books' classic song, let's think about what you need from your venue. It could be anything from super-fast Wi-Fi connection, an outdoor environment or a stylised exhibition space. Jotting down a few key things about your event needs really helps to hone in your search results!
Are we there yet …?
Whether you're dreaming about a coastline view, a cityscape or somewhere out in the sticks, location is everything when it comes to planning. A few thoughtful questions to help steer you in the right direction: how easy is the prospective venue to find? Will the bulk of your guest be travelling by car or using public transport? Is there accommodation at the venue or nearby? All these aspects will have a profound affect in your pursuit for your perfect match!
Show me the money…
Whether you're tightening the purse strings or letting loose with your spending, budget plays a massive role in organising your event. If you're conscious about splurging, arranging your event to fall on Monday, Friday or school holidays might help you save a pretty penny.
Free venue finding services…
New to the meetings and events game? Don't worry, everyone starts somewhere! Luckily, there's an abundance of lovely people who'll be happy to help you on your mission. Free venue finding services are a way to go, they provide you support, search for and offer a variety of viable options. With a list of all your specs and event info, they'll do all they leg work. Sounds like a dream doesn't it?
Go with your gut…
Always visit the venue! Even though you'll have copious amounts of images, detailed specifications and virtual tours of the location, nothing will speak louder than your first impression. You'll be able to get a feel for the service, the team and most importantly the environment. Trust your intuition. Also check out all the venues social media pages, this will give you a great insight into their business personality and also it acts as a great way to see what other customer's might be twittering on about!
That's a wrap…
All in all, finding your perfect match is a doddle! We hope that our tips served you well in your search and if you ever need anything meetings and events, we'll always be happy to help 😊
Written by: Jyoti Banga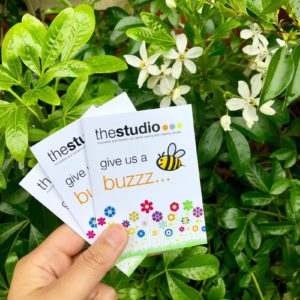 Here @thestudio we like to make a difference. That's why we've replaced our business cards with our "Give us a buzz" wildflower seed packs! Completely biodegradable, our give us a buzz cards give you more than just our contact details, you also get a handful of magic to grow.
It's a sobering thought to realise that if the bee disappeared off the face of the earth, man would only have four year left to live (Maurice Maeterlink, The Life of Bee) so, help us do our bit and sow thestudio seeds this spring.
The best thing about our bee and butterfly seed blend is that they can be grown anywhere. You don't have to be green fingered to get our little seedlings going! Whether you're looking for a lovely sprig of spring to brighten up your garden or a pot of pretty flowers to adorn your window sill.
Simple as 1, 2, 3, handy tips to help get you started…
Now the frost of a very long British winter has thawed out, it's time to help the bees by sowing some seeds! Chose the ideal location by assessing sunlight and moisture sprinkle directly onto the ground or pot
Water really is the elixir of life, so don't forget to give the little buds a boost with a little shower every now and then.
Everyone loves compliments, even plants! Kind words might help encourage you flowers to grow… So let's get chatting.
Don't forget to show us your progress… Tag your plant progression #GiveUsABuzz @studiovenues on twitter or Instagram. If you'd like a seed pack just let us know 😊
Happy Gardening!