Acknowledging the need to provide reassurance in these uncertain times, Birmingham event venue thestudio has launched a new 10-point 'Safe, Seamless and Successful Guide to Event Planning', with a comprehensive strategy that will deliver events safely and creatively once the city centre event venue is re-open for business.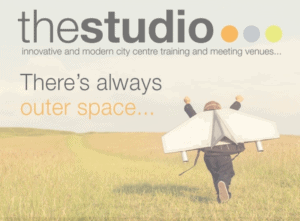 With the current pandemic providing a host of challenges and uncertainties around conferencing and events, the award-winning venue has announced how it will welcome guests back through its doors as soon as the Government gives the green light.  
The plan covers all aspects of the guest journey; from arrival at the venue on Cannon Street, through to their in-room experience. This includes the introduction of individual sanitised desk spaces for each guest throughout the day, one event per floor to allow for social distancing, and staggered breakout times.  
Many of the traditional studio touches will be retained, however, with food prepared freshly on site and delivered as a new "grab and go" offer, allowing flexibility to eat safely back at their own work station. Alternatively, thestudio will also encourage guests to utilise the venue's outdoor space; a private terrace that will also be available to hire for open air meetings.   (more…)