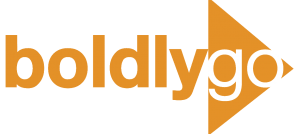 Get back to events and the office

 with thestudio…
We're proud to be able to offer you the support you need to make the bold step back to booking events at thestudio…
Available across our 4 locations in Birmingham, Manchester, Leeds and Glasgow our live, hybrid and totally virtual event options offer complete flexibility.
Our Booking Guarantee gives you peace of mind to make changes if you need to for bookings up to 31st December 2021.
Our online booking tool gives you the flexibility to book your meeting room online at a moments notice.
We've got lots of space across our locations offering temporary offices, pay as you go hot desks and team meetings to bring you all back together again.
Want to know more about how we are operating our venues? Please click here for our safe, seamless and successful events guide and frequently asked questions
So what are you waiting for? Boldly Go back to events and the office today!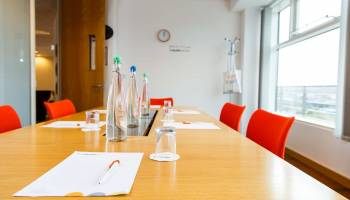 Don't have an office anymore but want to get back to working around others?
If you are looking for a hot desk in Birmingham, even at short notice, we can help! 
Desks are available from £6 per hour which includes power, unlimited Wi-Fi, unlimited refreshments as well as access to outside spaces and even table football! You can book online right now, just visit Work From Here.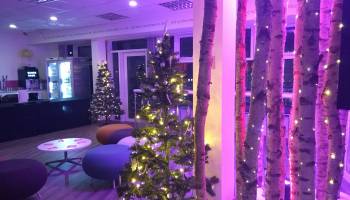 With the festive season fast approaching now more than ever seems like the perfect time to boldly get the team back together this Christmas.
Add a touch of Christmas to your meeting or conference or round everyone up for an evening to toast the festive season with your colleagues, friends or family with our festive evening package. Find out more here.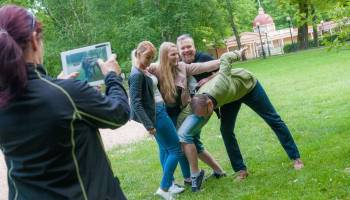 Make the right impact at your meeting, conference or event with team building, icebreaker and energiser activities expertly managed by enthusiastic and professional event staff.
With activities available for an unlimited number of participants and across all of our locations get your team back together with team re-building at thestudio… Find out more here.