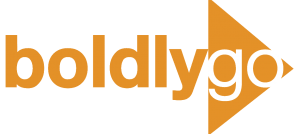 Get back to events and the office with thestudio…
We're proud to be able to offer you the support you need to make the bold step back to booking events at thestudio…
Available across our 4 locations in Birmingham, Manchester, Leeds and Glasgow our live, hybrid and totally virtual event options offer complete flexibility.
Our Booking Guarantee gives you peace of mind to make changes if you need to and offers FREE cancellation for bookings up to 31st August 2021.
We've got lots of space across our locations offering temporary offices, pay as you go hot desks and team meetings to bring you all back together again.
So what are you waiting for? Boldly Go back to events and the office today!

Don't have an office anymore? Want to get your team back together? Struggling to socially distance?
If you need flexible office space for 2 to 200 desks look no further. With daily, weekly and monthly hire of our spaces available we're ready to welcome you and your team back to the office. Call us today on 0800 028 6694 or complete our contact us form here. We'd be delighted to discuss your requirements.