Have you got the Ting Thing?
Posted on 22 October 2017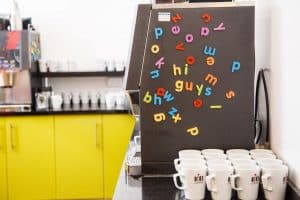 Not to be confused with The Ting Tings, The Ting Thing is a prolific Birmingham based blogger! Her work encompasses topics like beauty, fashion, food and travel. So if you're looking for some inspiration, her lifestyle blog is definitely worth a gander.
thestudio & The Ting Thing…
If you're new to us, we're a meetings and events venue who harness their core value of customer first in everything we do. We have 4 venues throughout the UK, with our HQ based in the heart of Birmingham's bustling city centre.
Today, we're happily welcoming The Ting Thing though our doors and many other Birmingham-based bloggers! In this exciting event, they'll be looking to collaborate works, swap ideas and create something nothing short of brilliant.
If this sounds right up your street and you'd like to find out more about Birmingham Blogger UK please click here.
From thestudio…
Wishing everyone a fabulous blog together day!